Made in Britain
---
Our Managing Director Tim Court reminds everyone that all of Infotec's design, manufacture and servicing is done from a factory right in the heart of Britain.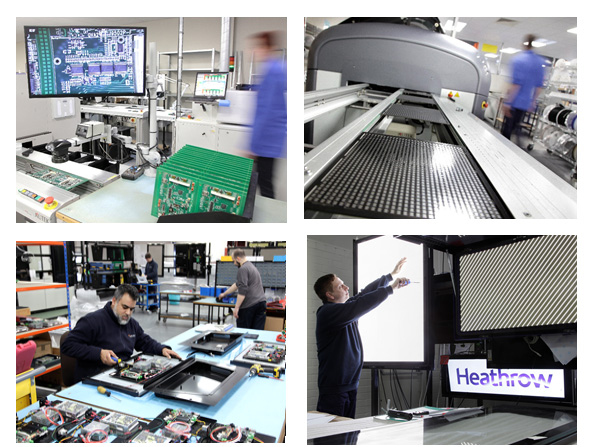 One of the facts Infotec doesn't mention as often as it should is that our products are designed, manufactured and supported here in Britain.
We also source as many components and support services as possible in Britain; assisting a supply chain that shares our values and commitment to the British economy.
In turn, this all maintains British jobs.
Now more than ever, to help rebuild our economy and make manufacturing sustainable, we encourage procurers to do the same.
Modern industry was developed in Britain, and as a nation we've continued to be key in countless technological advances.
This is true of Infotec; for over 25 years we've been delivering passenger information systems. We've continually developed new solutions for a sector under ever-increasing demand for more information, presented in new ways.
All our design, manufacture and servicing is done from a factory right in the heart of Britain in the English Midlands. Quality and customer service are the foundations of our success.
We're proud of our manufacturing heritage and are equally positive about our manufacturing future.
Let's see more #madeinbritain
Tim Court
---
Infotec has demonstrated its commitment to cyber security with customers and other interested parties.
---
Dozens of Infotec displays have been introduced at Swansea as part of the Transport for Wales (TfW) 'Station Improvement Vision'.
---
Infotec has decided to extend support of its Olympus controller until at least June 2023, which means it will reach its 20th birthday.
---
A review of support processes has seen small but useful changes evolve.
---
A new 6m full colour LED mainboard at Manchester Piccadilly is part of a turnkey project which also includes staff information displays and every aspect of the work from site surveys to installation taken care of by Infotec.