Enhanced passenger information
---
Enhanced graphics that come as standard on all new Infotec LED and TFT displays are helping with passenger management.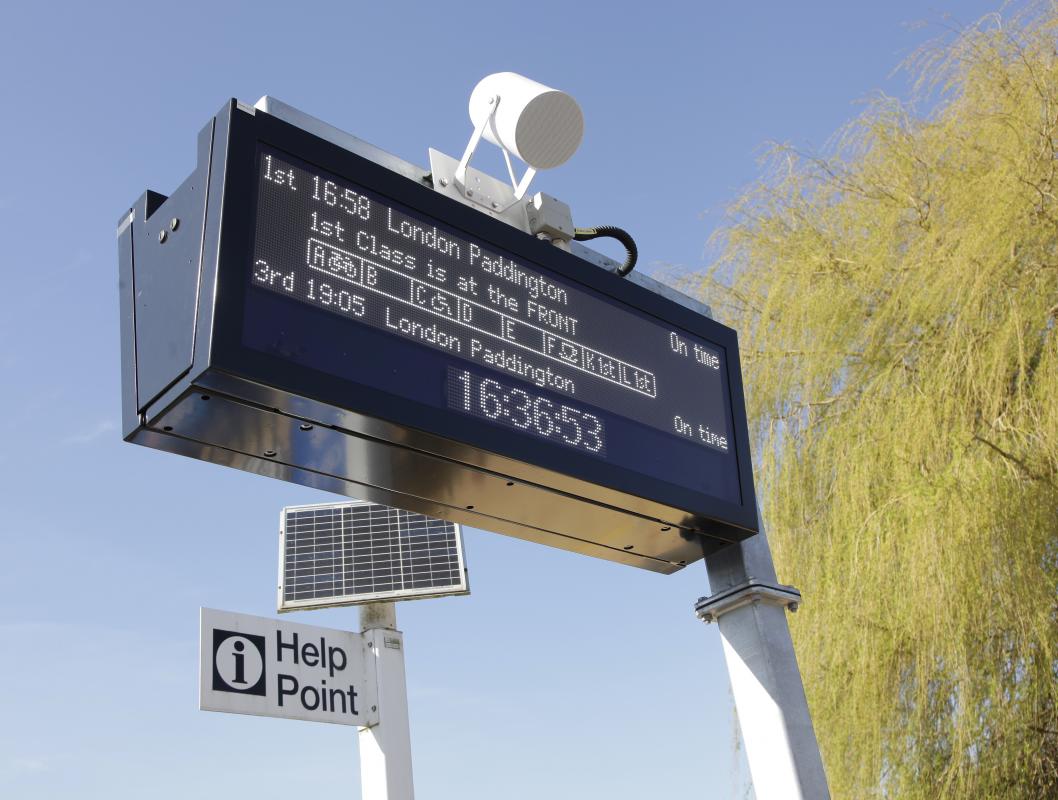 An increasing number of stations are choosing to have passenger information displays with train formation and loading details included.
Graphics are used on next train indicators and main boards to indicate carriage fill or reservation levels, the position of first class carriages and catering facilities and where disabled access is available, among other things.
The graphics used provide the details at a glance and can play an important role in passenger management. Passengers will move along platforms if they can see they are more likely to get a seat as a result of doing so. This results in reduced dwell time for trains at stations.
Comments made about them and images shared on social media show that they also play a role in customer satisfaction.
Following the installation of full matrix passenger information displays designed and manufactured by Infotec for C2C stations, passenger praise came in.
One, at Upminster, said: "This is VERY exciting. New signs at Upminster indicating how full carriages are. This is surely magic?", while another said "Amazing update @c2crail. I can now find a seat on the train."
On-vehicle integration
All new LED and TFT Tetrus displays from Infotec have enhanced content as standard - as well as options on the TFT range for advanced disruption provision, playlist images, video or dynamic slides for multimodal content (using Javelin CMS). Both TFT and LED options are capable of on-vehicle integration.
Also, many of Infotec's legacy displays manufactured from 2003-2015 can also present train formation details after a remote upgrade has been completed. Euston, Birmingham New Street, York, Newcastle and Edinburgh Waverley are among stations to have had existing displays upgraded to present additional information to passengers.
Photograph courtesy of Adam Reid, Virgin Trains East Coast
---
New displays at the remodelled Derby station are keeping passengers fully informed and on the move.
---
A new role has been created as the first key part of Infotec's medium and long-term strategies to help the company expand by providing new and exciting products, both in its traditional and in new markets and sectors.
---
It's 20 years since our Bids and Key Accounts Manager joined the company - and things have changed considerably over that time.
---
The latest staff social saw representatives from many departments challenge each other on the golf course.
---
Infotec's latest display is a simple to operate mobile unit that can be used to display everything from train running information to the latest news and social media content.