On-board Pendolino trial
---
Internal and external on-vehicle information displays designed and manufactured by Infotec are being trialled on the Virgin Pendolino.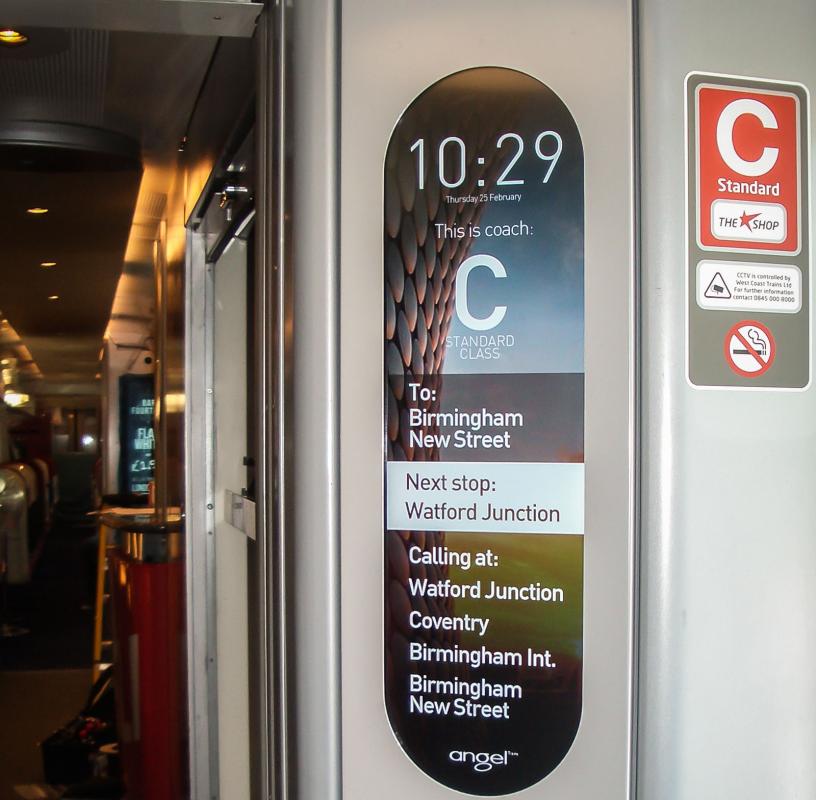 A year-long trial of on-vehicle displays designed and manufactured by Infotec is now underway on Virgin Trains' Pendolino.
Two vestibule VTC29 displays and the VC07 LED external door display are involved in the trial which is being part-financed by Angel Trains.
The internal displays offer real-time information (including the time), final destination and calling point details and, in the case of the external unit, reservation levels within the carriage as well as the time and destination.
The V Series is Infotec's new on-vehicle display range. The series consists of both LED and TFT displays tested to vehicle specification EN50155. Using a modular approach, the designs can be scaled to suit the wide variety of mounting methods that are seen on-vehicle.
The Pendolino trial follows the successful completion of on-vehicle display orders by Infotec for New York City Transit trams and the Vancouver Metro.
Infotec's intimate knowledge of the technology required to guarantee communications and displays work reliably in a variety of challenging conditions ensure the company is well-equipped to design and manufacture on-vehicle displays.
---
Two more talented travellers have won themselves £100 vouchers by taking photos of Infotec displays in action.
---
Following the success of Infotec in providing on-vehicle passenger information display (PID) solutions for the Vancouver Metro, a third order has been placed.
---
New displays at the remodelled Derby station are keeping passengers fully informed and on the move.
---
A new role has been created as the first key part of Infotec's medium and long-term strategies to help the company expand by providing new and exciting products, both in its traditional and in new markets and sectors.
---
It's 20 years since our Bids and Key Accounts Manager joined the company - and things have changed considerably over that time.