On-board Pendolino trial
---
Internal and external on-vehicle information displays designed and manufactured by Infotec are being trialled on the Virgin Pendolino.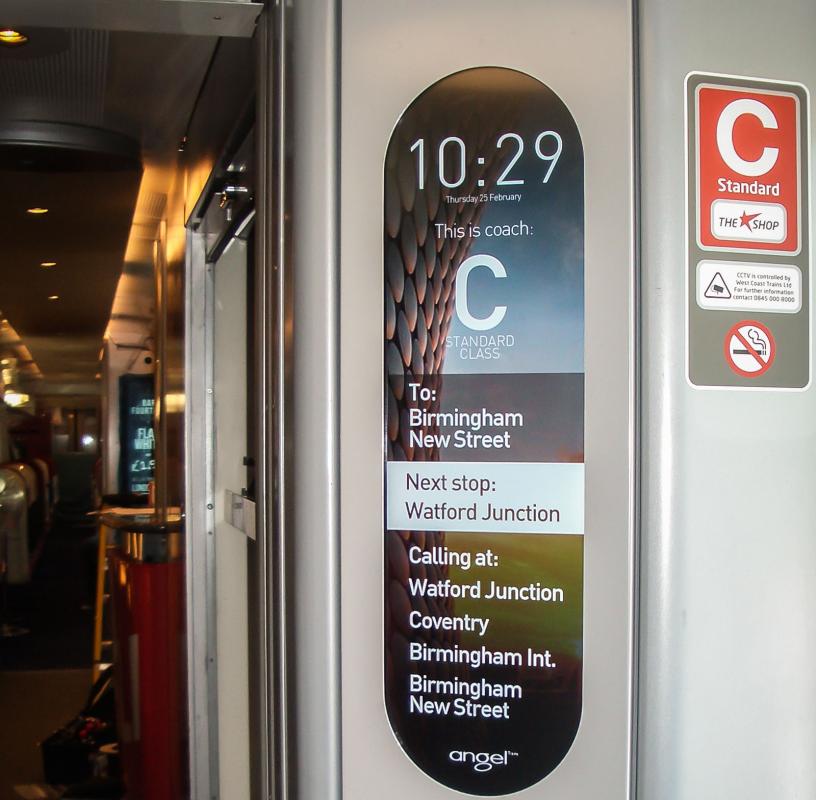 A year-long trial of on-vehicle displays designed and manufactured by Infotec is now underway on Virgin Trains' Pendolino.
Two vestibule VTC29 displays and the VC07 LED external door display are involved in the trial which is being part-financed by Angel Trains.
The internal displays offer real-time information (including the time), final destination and calling point details and, in the case of the external unit, reservation levels within the carriage as well as the time and destination.
The V Series is Infotec's new on-vehicle display range. The series consists of both LED and TFT displays tested to vehicle specification EN50155. Using a modular approach, the designs can be scaled to suit the wide variety of mounting methods that are seen on-vehicle.
The Pendolino trial follows the successful completion of on-vehicle display orders by Infotec for New York City Transit trams and the Vancouver Metro.
Infotec's intimate knowledge of the technology required to guarantee communications and displays work reliably in a variety of challenging conditions ensure the company is well-equipped to design and manufacture on-vehicle displays.
---
The latest staff social saw representatives from many departments challenge each other on the golf course.
---
Infotec's latest display is a simple to operate mobile unit that can be used to display everything from train running information to the latest news and social media content.
---
We have produced a simple video tutorial to help show how the Infotec R5 Draw Latch works.
---
From location to standards, there are a number of factors to take into consideration when specifying Passenger Information Displays (PIDs). Here's a quick guide to what should influence decisions ....
---
Infotec has its own in-house team of mechanical engineers dedicated to helping architects and station planners, among others, to identify, design and create support structures for its displays.