20 years of successful service
---
It's 20 years since our Bids and Key Accounts Manager joined the company - and things have changed considerably over that time.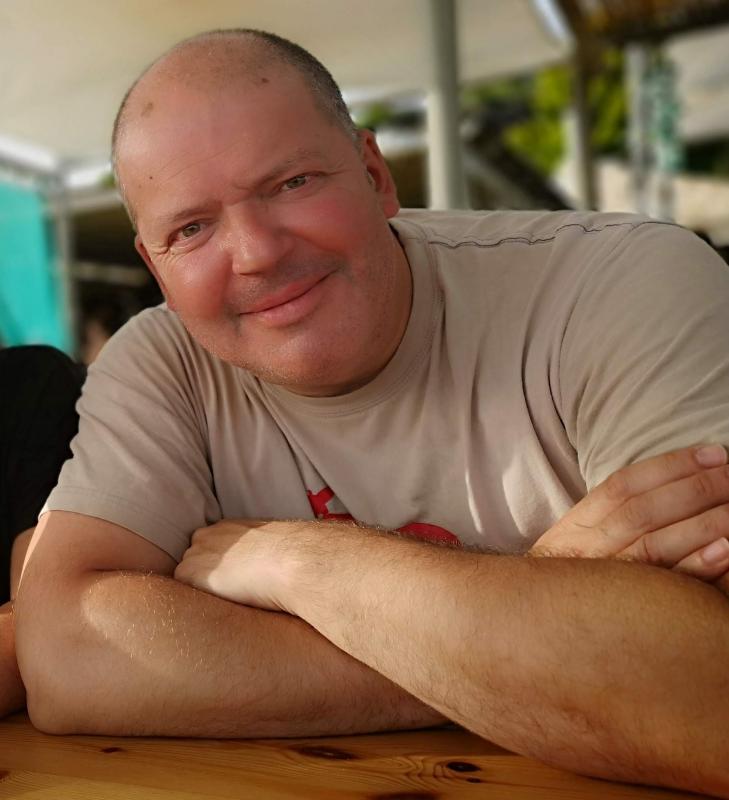 Infotec's Bids and Key Accounts Manager James Lisney is this week celebrating 20 years of successful service to the company.
James started to work for Infotec on September 1, 1998 in the role of Sales & Marketing Co-ordinator.
At that time, Infotec was not involved in railway passenger information systems and James says some of the most memorable jobs with which he has been involved are from those early days when he spent time installing millennium countdown displays in numerous nightclubs, from Guildford to Nuneaton.
Having gone from not being involved in rail passenger information displays to becoming the UK's number one designer and manufacturer, is, not surprisingly, what James describes as the biggest difference between the company when he joined and its status today.
With Infotec having been involved in hundreds of passenger information projects both in the UK and overseas in locations including New York, Mexico City, Vancouver, and Vietnam, James says he remembers too many to mention. He admits, however, that working on displays in the early days for the-then Midland Mainline and, coming right up to date, for Crossrail, do stick in his mind.
Asked what has made him most proud, he does not refer to any of the products or projects but to the people. "Helping all of the new faces that have worked here to settle in and understand the nature of the industry and the company," is his answer.
Today, James is responsible for dealing with customers and helping them find the perfect passenger information solution for their needs.
Congratulating him on his long service, Managing Director Tim Court says: "James is a dedicated hard worker and he has played an important role in helping Infotec become the success it now is.
"He is always helpful, to other members of the team and to customers, and great fun to have around. Congratulations on reaching this milestone and thank you for all your work, we are proud to have you as part of our team."
With regards to the future, James says he looks forward to more customer face-to-face work out in the field.
Here's to the next 20 years!
---
Visitors to our stand at Railtex 2019 had the chance to see the latest systems available, developed by Infotec to provide solutions to passenger management and customer satisfaction needs.
---
A unique Infotec system gives South Western Railway (SWR) station staff more detailed train movement information.
---
Travellers going to the Isle of Wight can now find real-time information about rail, bus, hoverbus and flights in single displays.
---
Infotec has been assessed by Safety Schemes in Procurement to help reassure buyers of its high standards.
---
Infotec's gallery has been updated to provide images and basic details about the latest customer information displays.