New displays for dozens of GTR stations
---
New displays are helping with passenger management and enhancing the customer experience.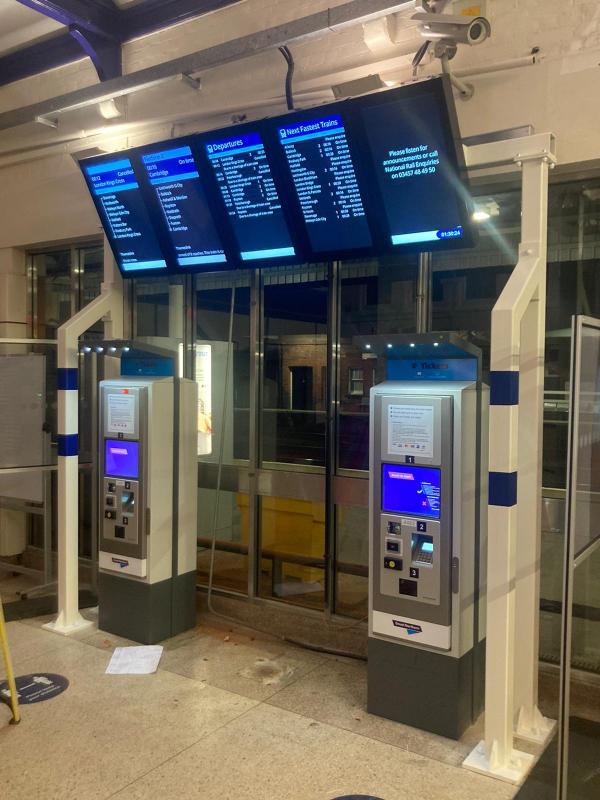 More than 100 passenger information displays designed and manufactured by Infotec have been installed at Govia Thameslink Railway (GTR) stations across its extensive network to help improve the travel experience.
Responding to an extensive consultation by GTR, the displays provided include new ones installed where passengers said they were needed most. Whilst some are replacements for older screens, others have been introduced to help passengers in the decision-making process.
In some locations extra displays have been installed towards the end of platforms. This encourages passengers to spread out reducing overcrowding which, in turn, speeds up boarding. Extra screens have also been introduced at station entrances so that passengers can see where they need to go at the earliest opportunity.
The Infotec displays provided are a mixture of the very latest LEDs and TFTs, designed for a wide range of station locations including platforms, concourses, waiting rooms and entrances. This extensive selection underlines Infotec's ability to provide the right technology for the right location and, in doing so, better meet the needs of the travelling public.
Infotec displays incorporate the latest software and content design to enable features such as enhanced infographics providing clear at-a-glance details such as train formation and platform zoning whilst meeting all accessibility requirements.
Among the 55 stations to have benefited from new passenger information displays are Potters Bar, where 14 old screens have been replaced, and Hadley Wood, which has four totally new displays and two replacements. Further stations are expected to see the benefits of the scheme later this year.
Installation of the displays has been carried out by Fone Alarm and support steelwork has been site surveyed, designed and produced by Infotec.
Paul Cooper, CIS Delivery Manager at GTR, said: "Over the last 10 months, GTR, Infotec and Fone Alarm have worked tirelessly to deliver the Customer Information aspect of the Passenger Benefit Fund on time and on budget. It's been a monumental effort by all parties and feedback from customers and stakeholders has been positive all round."
---
Millions of people will benefit from the innovative passenger information displays designed and manufactured for this project by Infotec.
---
Infotec has now been operating for 30 years, maintaining a dedication to manufacturing excellence.
---
New displays are helping with passenger management and enhancing the customer experience.
---
High contrast Eco-white LED displays ensure a minimum of ten years of operation, up to 30% less power consumption and improved contrast.
---
Infotec's striking RGB displays, now in three major stations, use our latest tsPlayer software for flexible and adaptive presentations.