First FM32Ws for Ashton
---
Ultra-bright eco white LED displays designed and manufactured by Infotec have been installed at Ashton-under-Lyne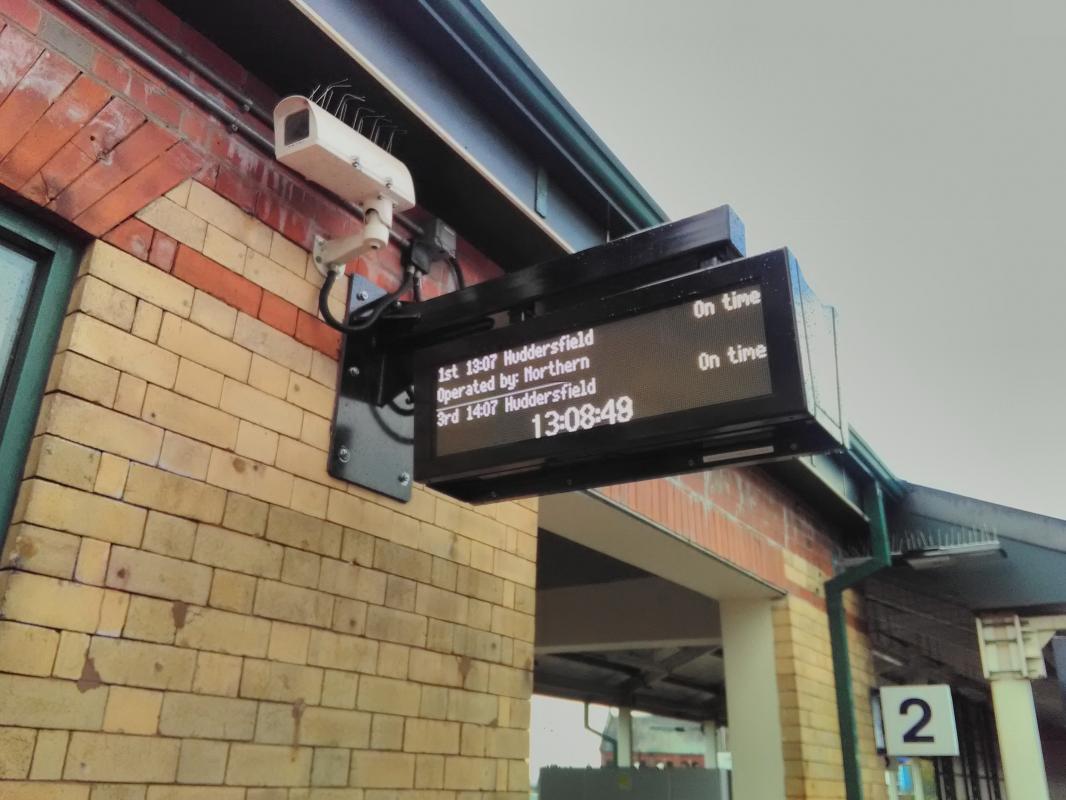 The first of Infotec's FM32W-D displays to be supplied have been installed at Ashton-under-Lyne.
The full matrix next train indicator displays benefit from ultra-bright eco white LEDs to deliver high contrast. The small format was chosen for this, the only station between Manchester Victoria and Stalybridge, due to its narrow platforms.
The full-matrix LED technology deployed in this range of displays makes several exciting new features possible, including grey-scaling, variable character heights, underline and framing, highlighting of discrete areas and even graphical animations.
The Ashton displays use Infotec's high-performance Tetrus computer-engine which enables remote display monitoring, script adjustment and firmware upgrades.
The order for the two double-sided displays was placed by Sella Controls and also included cantilever wall brackets designed by Infotec to support them.
The installation follows engineering work at the station which took place in July this year to create a smoother and straighter track, allowing trains to travel faster in the area. This will allow more frequent services on the route which are expected to be introduced in May 2018.
The work was part of the Great North Rail Project which will see over £1bn invested in the railway across the north as part of the national Railway Upgrade Plan.
---
Ultra-bright eco white LED displays designed and manufactured by Infotec have been installed at Ashton-under-Lyne
---
Operational Information System displays for London Bridge station's huge concourse have been shipped.
---
A TV programme which comes to an end next week has seen Infotec's products feature on a regular basis.
---
Infotec displays in Birmingham New Street served as a great catwalk backdrop!
---
Innovative Infotec customer information systems (CIS) play an important role in top stations