Information display survives Nottingham fire
---
After new external cabling was fitted, an Infotec display situated directly beneath the fire at Nottingham station has proved perfectly functional.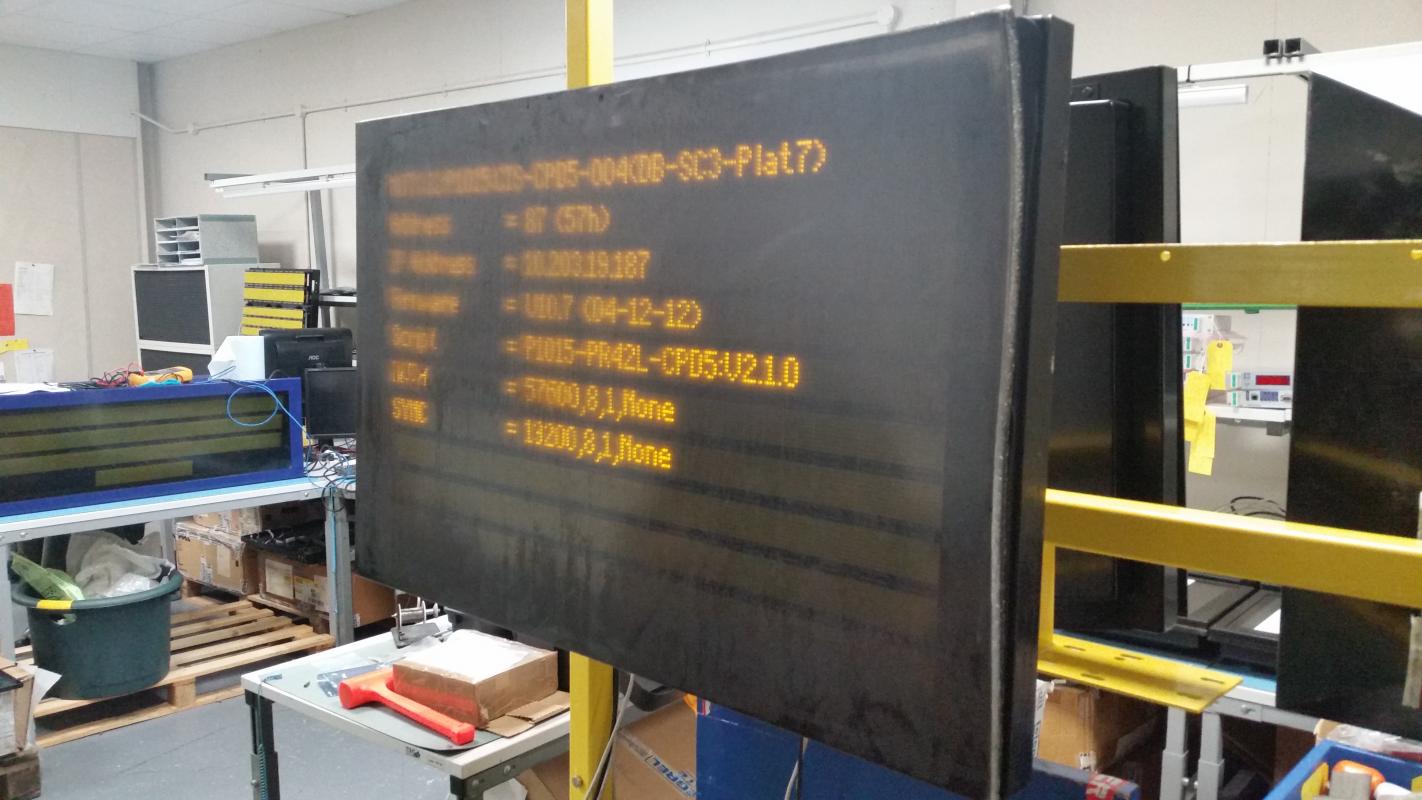 The outstanding build quality of a passenger information display designed and manufactured by Ashby-based Infotec has been proved by the fact that it survived the recent fire at Nottingham station.
The P1015 LED display was situated directly beneath the fire which caused millions of pounds worth of damage but appeared intact and was returned to Infotec for checking.
New external wiring was fitted and when switched on it received data and displayed it exactly as it should.
"It is perfectly operational," Infotec's Managing Director Tim Court said. "As a result of the polycarbonate screen warping slightly in the intense heat it will need a new door, but with that and a quick polish it should be as good as new again.
"To ensure that our customers and, of course, the travelling public, retain their trust in our devices, it is hugely important that the displays are of the highest quality. Infotec has over 20 years of experience in designing and manufacturing dedicated and professional passenger information displays.
EMC and Ingress Protection standards
"Our ability to test and certify equipment in-house to the correct EMC and Ingress Protection standards means we can be confident of their performance and the incident at Nottingham has underlined this."
Commenting on the situation, Stuart Howe, IT Service Manager with East Midlands Trains, said: "The fact that the display is still functioning is testament to its quality. At East Midlands Trains we take safety very seriously and so select products for our stations that meet demanding standards.
"To have a supplier in the East Midlands that can help us achieve this in terms of our passenger information display systems is very reassuring."
Following the fire, Infotec was pleased to be able to provide two LED CIS summary displays to help keep passengers at Nottingham informed.
To meet the extra demanding fire safety requirements of underground rail systems including London Underground where dozens of stations use the Infotec's products, the Leicestershire company also manufactures displays that are Section 12 LS0H (low smoke zero halogen) compliant. This ensures that displays better contain fire and reduce smoke should fire break out in a confined sub-surface location.
Images show (top) display following the fitting of new external cable and (below) on site following the fire.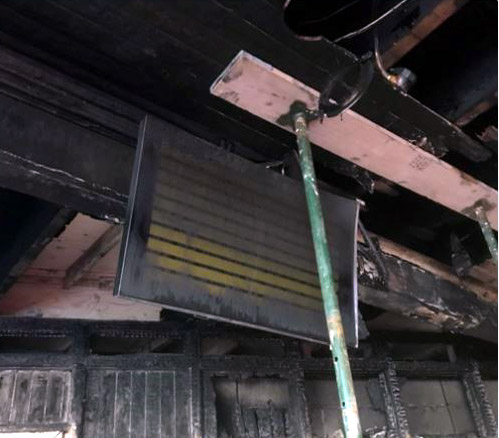 ---
New displays at the remodelled Derby station are keeping passengers fully informed and on the move.
---
A new role has been created as the first key part of Infotec's medium and long-term strategies to help the company expand by providing new and exciting products, both in its traditional and in new markets and sectors.
---
It's 20 years since our Bids and Key Accounts Manager joined the company - and things have changed considerably over that time.
---
The latest staff social saw representatives from many departments challenge each other on the golf course.
---
Infotec's latest display is a simple to operate mobile unit that can be used to display everything from train running information to the latest news and social media content.