We're "Inside the Railway"
---
A TV programme which comes to an end next week has seen Infotec's products feature on a regular basis.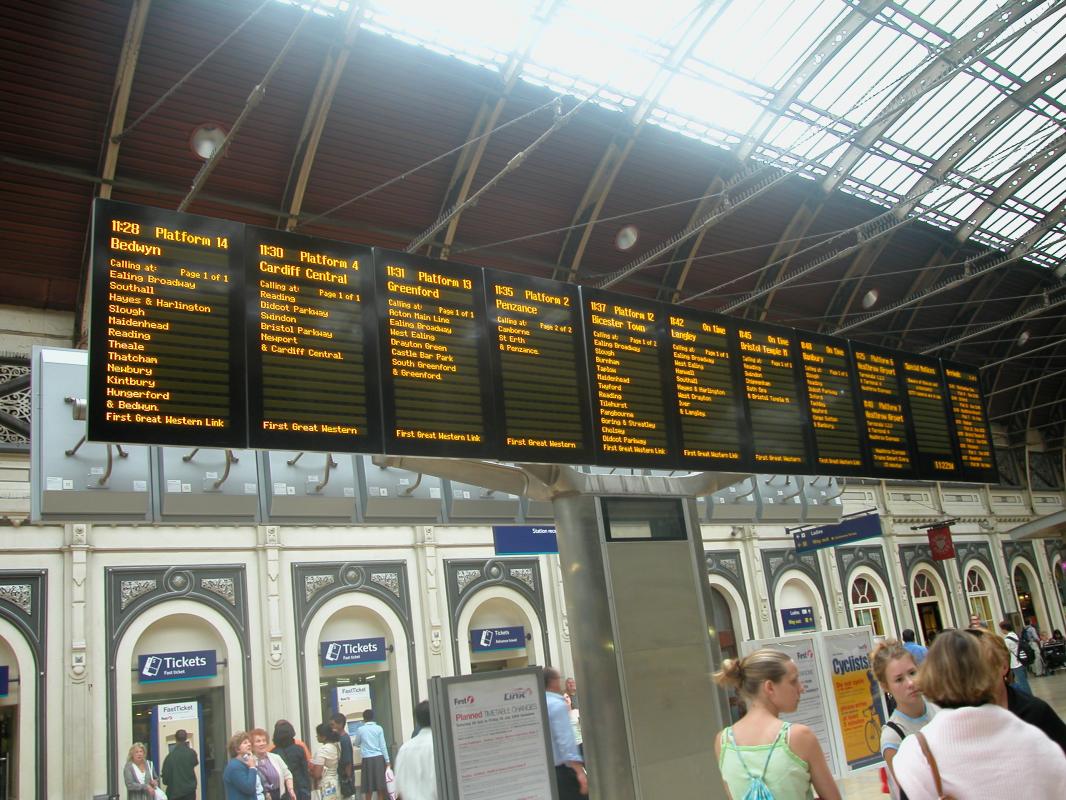 Infotec's displays have been getting plenty of TV coverage again over the past couple of months, mainly due to a programme on Channel 5 called Paddington 24/7.
It's been on at 9pm every Monday for eight weeks, and the fact that it has focussed on incidents often causing delays and platform changes means there have been plenty of shots of people using our displays.
Infotec has had a long relationship with the London hub. In 2004 Paddington was the second station in the UK to make use of Infotec's then-new Olympus controller; over 100 Infotec LEDs were installed in 2005 and upgrades due to take place in 2015 were deferred due to the continued reliability of the existing displays.
Additional Infotec P1124 next train indicators (NTIs) were added in 2014 to provide easy-to-view information for customers on the platforms and last year high definition 24" TFT displays, driven by our latest Tetrus multi-core HD controller, were installed in pods in the Lawn area of the station.
The Channel 5 programmes have been part of the Inside the Railway series which last year focussed on King's Cross, providing plenty of views of Infotec displays in use there too.
The current series comes to an end on Monday (October 30).
Where will the programme makers go next?
Chances are, if it's a London station (or Birmingham, Bristol, Cardiff, Edinburgh, Liverpool Manchester, Nottingham, Sheffield etc), Infotec's displays will feature again.
---
Last orders for one of the power supply units used in some LED displays has been extended to the end of January 2019.
---
Stations including Portsmouth Harbour and Walton-on-Thames are to benefit from white LED displays which offer user, environmental and economic advantages over their yellow counterparts.
---
Travellers in London are starting to benefit from deployment of Infotec's new mobile displays.
---
Two more talented travellers have won themselves £100 vouchers by taking photos of Infotec displays in action.
---
Following the success of Infotec in providing on-vehicle passenger information display (PID) solutions for the Vancouver Metro, a third order has been placed.