Enhanced functionality for GWR
---
Additional details on new displays help meet modern passenger expectations.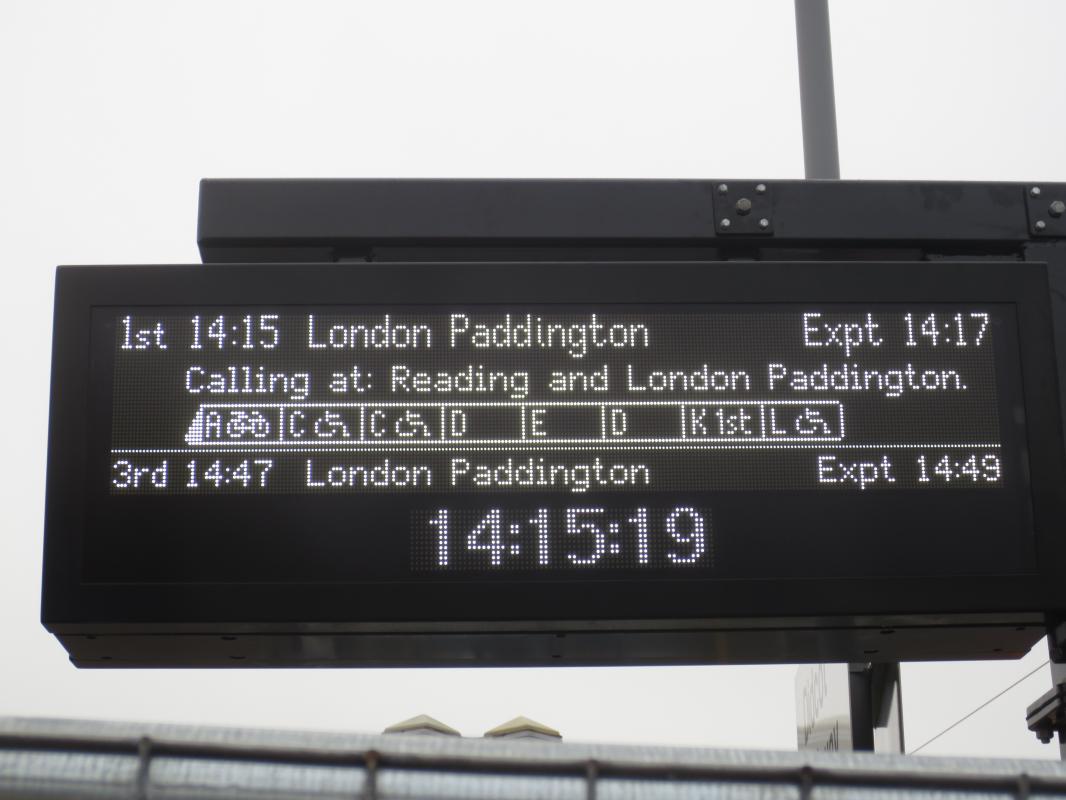 The first full-matrix platform display to be used on the UK rail network was sold to Great Western Railway and has been installed at Didcot Parkway in Oxfordshire.
The display is a double-sided FM 42W which uses ECO-white LEDs rather than the traditional yellow ones to provide an improved contrast ratio.
The functionality of the displays has also been enhanced. Customers on the platforms at Didcot can now see train formation details including disabled access, the location of first class carriages and where cycles can be loaded. The expected time of arrival of the next and following trains are provided and all the information is delivered with smooth page transitions.
Together with the improved graphical presentation these combine to meet the expectations of today's high definition, real-time full information-savvy customers.
The display has been housed in a new case which is almost identical to those used by its predecessor, the P1124. This was one of Infotec's best-selling displays which has been used in hundreds of stations throughout the country.
While Didcot Parkway was the first to have an F-series display installed, other stations have followed suit. These include Clapham Junction, Gatwick, Hadley Wood and Ilkeston.
Infotec anticipates full-matrix displays being adopted across the UK rail network, particularly in view of the additional functionality they offer.
---
Internal and external on-vehicle information displays designed and manufactured by Infotec are being trialled on the Virgin Pendolino.
---
Passenger information displays at Birmngham New Street have been upgraded to provide travellers with more details including arrival times at destinations on route and reservation levels in the carriages.
---
Infotec is proud to be a sponsor of the TransCityRail North event taking place in Manchester in October.
---
Detailed information on CIS for c2c is proving useful to the travelling public.
---
New full matrix boards for Waterloo with advanced functionality and smooth transtions demonstrate that our latest displays link perfectly with ones we produced in the past, ensuring consistency of appearance throughout the station