Train formation data attracts interest
---
A new approach to our exhibition stand was well-received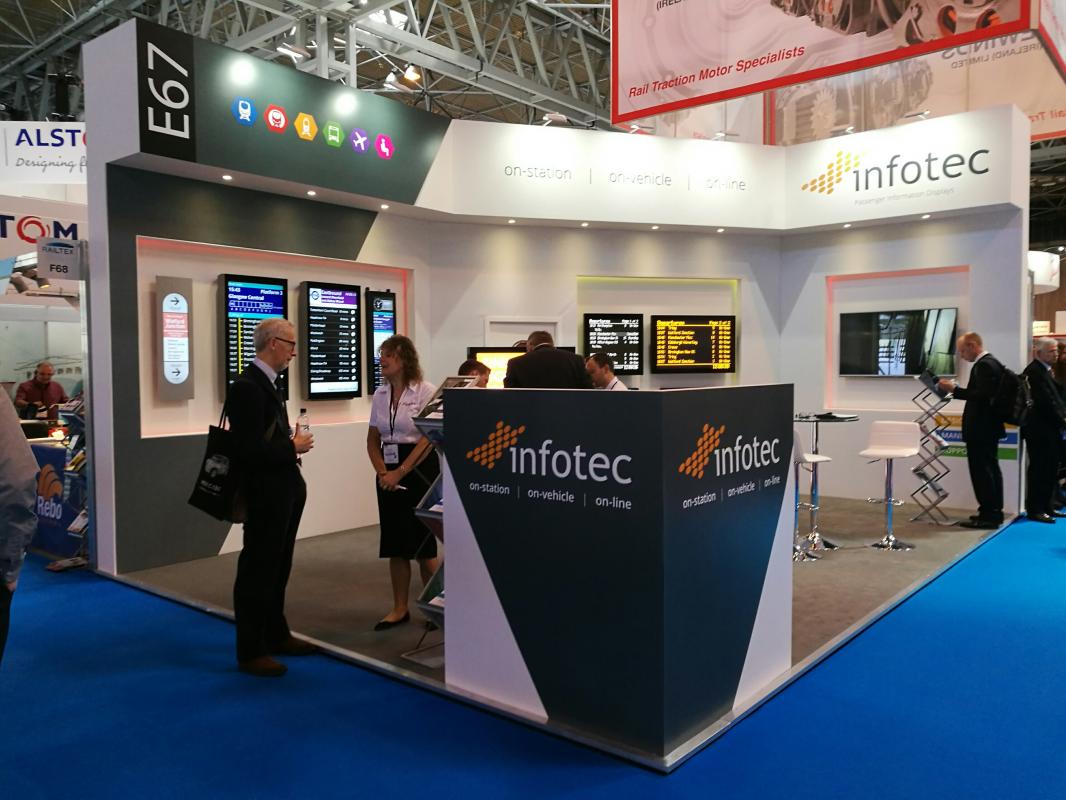 Thank you to everyone who was involved in putting the exhibition together for Railtex and to everyone who visited our stand during the show.
We took a new design approach with the displays taking centre stage and it was very well received. We had more positive comments than ever before about its appearance.
As usual we welcomed plenty of people onto the stand and although many were known to us, there were quite a few new faces, especially from the on-vehicle market into which we are making considerable inroads.
The new TR and FM displays were extremely well received and the quality of presentation / content was a great talking point. Lots of interest was shown in the train loading and formation data.
We did #GetonTrack at Railtex17 and now look forward to preparing for Innotrans in 2018.
---
What many of those using Infotec's passenger CIS displays do not realise is that Infotec is one of the very few UK display companies that designs, manufactures, tests and distributes its own products. Significant investment has been made into making this possible and successful....
---
Stations including Grimsby, Huddersfield, Hull, Manchester Airport and Middlesbrough are all getting new white LED displays.
---
Infotec's in-house capabilities, including 3D CAD for steelwork, have been used to fulfill an order for GWR stations
---
The winner of our photography competition for May has been announced. Snap up a prize yourself with a photo of one of our displays
---
Our Bids & Marketing Manager James Lisney has completed a 23-mile trek in the Peak District and raised more than £600 for a disability charity.