Train formation data attracts interest
---
A new approach to our exhibition stand was well-received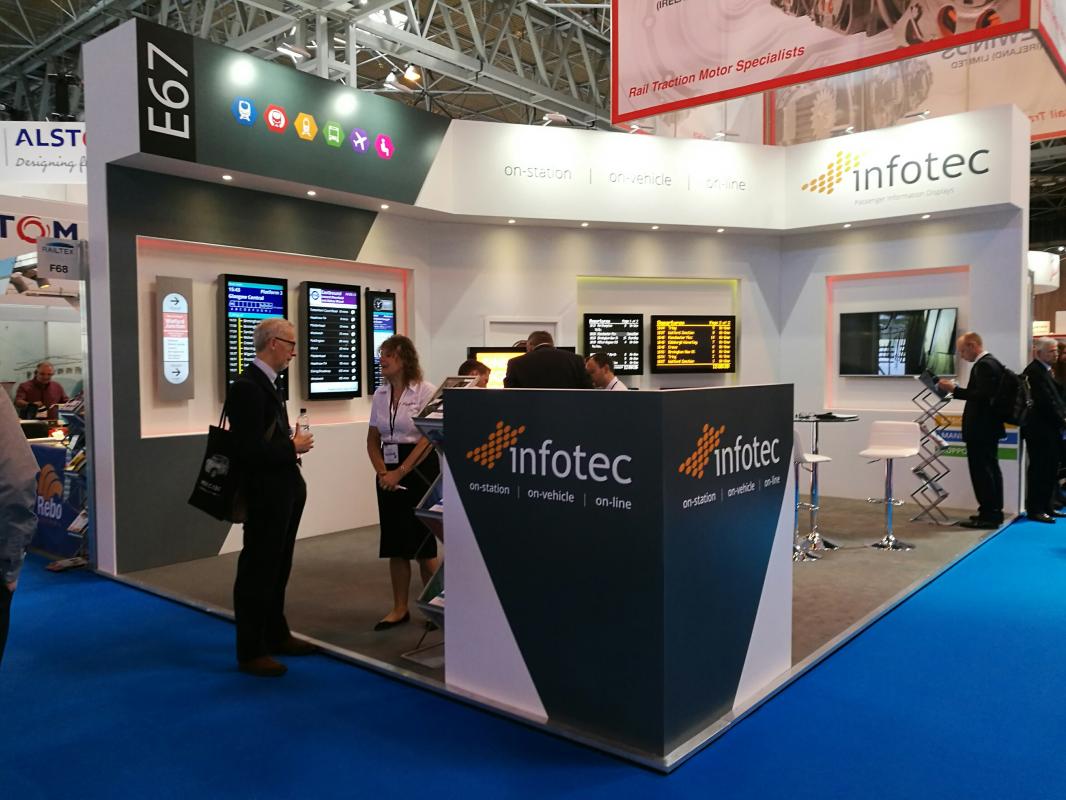 Thank you to everyone who was involved in putting the exhibition together for Railtex and to everyone who visited our stand during the show.
We took a new design approach with the displays taking centre stage and it was very well received. We had more positive comments than ever before about its appearance.
As usual we welcomed plenty of people onto the stand and although many were known to us, there were quite a few new faces, especially from the on-vehicle market into which we are making considerable inroads.
The new TR and FM displays were extremely well received and the quality of presentation / content was a great talking point. Lots of interest was shown in the train loading and formation data.
We did #GetonTrack at Railtex17 and now look forward to preparing for Innotrans in 2018.
---
Passenger waiting time for destinations to appear on displays has been reduced by changes made to the scripting
---
A questionnaire to which professionals have responded in their dozens has highlighted key areas of interest when it comes to passenger information displays
---
Significant time and effort is invested in creating enclosures that provide ingress protection and installation teams need to pay similar attention to detail
---
Infotec provided its web-based back office system Javelin to allow operators at London Waterloo the ability to filter out details relating to particular platforms. Its ease of use and flexibility makes it the ideal way of keeping passengers fully informed about temporary changes.
---
Ultra-bright eco white LED displays designed and manufactured by Infotec have been installed at Ashton-under-Lyne