New Chief Operating Officer
---
A new role has been created as the first key part of Infotec's medium and long-term strategies to help the company expand by providing new and exciting products, both in its traditional and in new markets and sectors.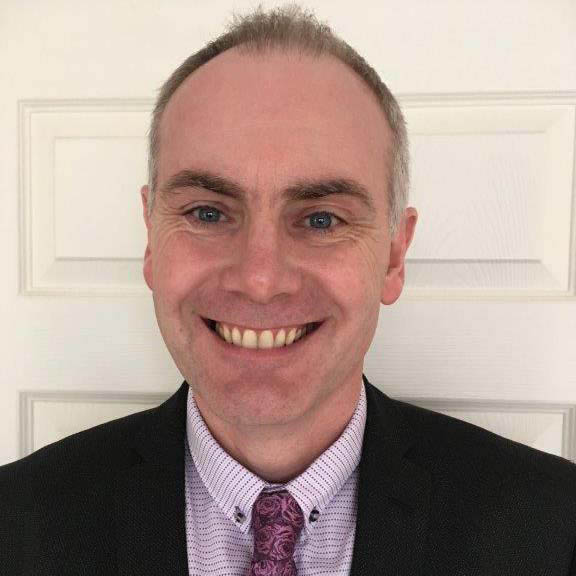 Infotec is delighted to announce the appointment of Neil Scott to the role of Chief Operating Officer.
In this new role and as a Director of Infotec, Neil has a broad degree of responsibility, helping to manage the business and ensure the company meets its statutory obligations.
He has overall responsibility for all operational aspects of Infotec, including, but not limited to, Health & Safety, Quality, Sales, Projects, Engineering, Production and Operations.
In his first couple of weeks, Neil has concentrated on visiting each function and meeting as many people as possible.
This has helped him gain a better understanding of how each department works. As a result, he has now "decorated" his office with post-its and process maps to demonstrate how each interacts with the wider business.
Having identified key priorities, Neil has started to work on:
• Introducing a more robust and efficient process for administering customer orders;
• Helping Production improve some of their business processes. This is geared towards the customer with the focus on commitment and lead time;
• Reviewing the Supply Chain to better understand how it helps, and hinders, Infotec's operation;
• Gaining a comprehensive understanding of the financials of the business as we prepare next year's budget;
• Discussing the introduction of some simple visual aids and KPIs in support of meeting business goals.
Commenting on what he sees as his overall aim, Neil says: "Infotec is a very successful business with a great range of products, a very dedicated, passionate and knowledgeable workforce and some exciting opportunities in the pipeline.
Maximise our added value
"Fundamentally, I'm here to help bring predictability, flexibility and scalability to our business. This will support Infotec by optimisation of key processes to maximise our added value and reduce waste."
Before joining Infotec Neil worked for SPI Lasers for 12 years where he was Head of Operations for factories in Rugby and Southampton. Before this he worked as an Operations Manager for Twinings Tea and the wider Associated British Foods organisation.
Asked how his previous experience has prepared him for the new role, Neil explains: "During my career I have gained a solid understanding of many different business functions and how they all interact in the wider business.
"I have held management positions which require lots of strategic thinking and planning and I've run some major business integration projects. I have also spent many years introducing lean practices into both the manufacturing and office environments and experienced the benefits that can be realised when embraced."
Neil is married to Lyndsey, and they have five children/step children and two grandchildren.
Outside of work, he listens to music, being a big fan of Blues, and is currently building quite a collection of vinyl records. He also rides a Harley Davidson, weather permitting, which he finds a great source of relaxation. Neil also admits to being an avid supporter of Portsmouth FC.
Welcoming him to Infotec, Managing Director Tim Court says: "The board of directors are pleased to welcome Neil to Infotec and see his appointment as the first key part of Infotec's medium and long-term strategies.
"These strategies are designed to help Infotec expand by providing new and exciting products, both in its traditional and in new markets and sectors. Infotec is building on its success and reputation to become the market brand leader in the supply of digital customer information displays and equipment to rail and beyond."
---
Visitors to our stand at Railtex 2019 had the chance to see the latest systems available, developed by Infotec to provide solutions to passenger management and customer satisfaction needs.
---
A unique Infotec system gives South Western Railway (SWR) station staff more detailed train movement information.
---
Travellers going to the Isle of Wight can now find real-time information about rail, bus, hoverbus and flights in single displays.
---
Infotec has been assessed by Safety Schemes in Procurement to help reassure buyers of its high standards.
---
Infotec's gallery has been updated to provide images and basic details about the latest customer information displays.