All change here for Steve
---
Very best wishes to our Project Manager Steve Hames who has now retired ...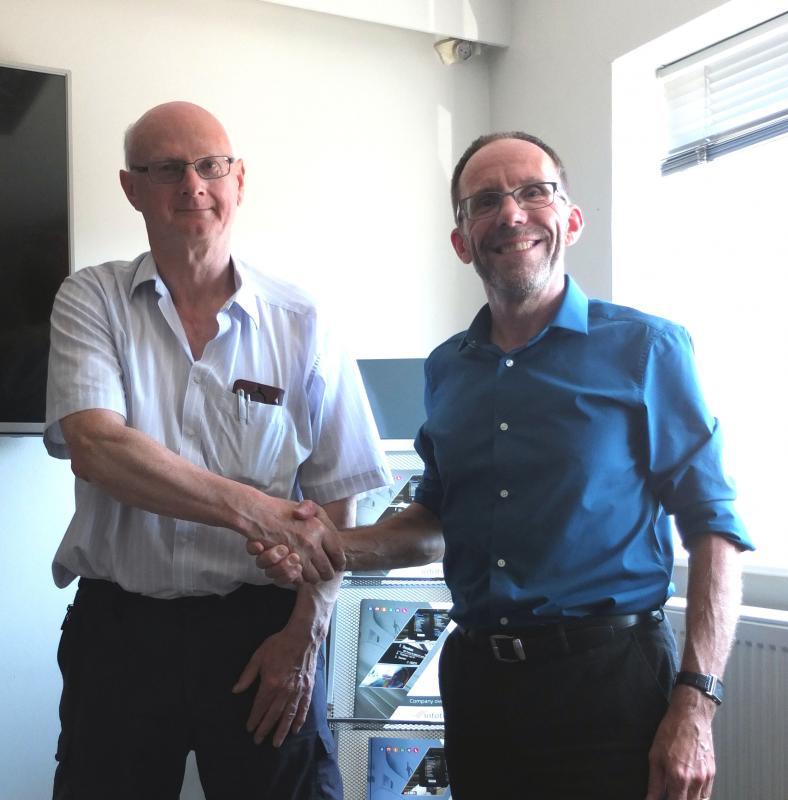 After 13 years of high-profile work as a Project Manager for passenger information display specialist Infotec, Steve Hames is retiring today. (June 27)
Steve joined Infotec with many years' experience in the railway sector.
The first Infotec project that he managed was the design, manufacture and installation of new information displays at Sheffield railway station.
Since then he has been involved in many major projects including Crossrail, GNER, HS1, Kings Cross, Leeds Station, London Bridge redevelopment, London Overground, Manchester Metrolink, Reading Station, Sheffield Tram, all of the recent SISS renewals and Thameslink.
When asked what he is most proud of, Steve admits it's difficult to pick one, but does say he has worked with staff at many stations who has always made him feel welcome and part of the team.
Particular jobs that do stick in his mind include work on the then GNER East coast stations where he was often on site directing installation works and bus stop work in Kent to which site visits were made in thick snow!
Steve's colleagues all agree he will be sorely missed and marked his retirement with a party in Ashby.
Commenting on Steve's career with Infotec, Managing Director Tim Court said: "Steve has been a real asset to the company and often clients have commented on how skilled he has been at identifying solutions.
"We will miss his expertise and his humour and wish him a very long and happy retirement."
With more time on his hands, Steve has a list of tasks he plans to complete in the coming months, as well as enjoying some relaxation.
Steve (right) is pictured with new Project Manager Mike Pawson.
---
Infotec has been assessed by Safety Schemes in Procurement to help reassure buyers of its high standards.
---
Infotec's gallery has been updated to provide images and basic details about the latest customer information displays.
---
Two members of the Infotec team have successfully completed a workplace first aid course.
---
Last orders for one of the power supply units used in some LED displays has been extended to the end of January 2019.
---
Stations including Portsmouth Harbour and Walton-on-Thames are to benefit from white LED displays which offer user, environmental and economic advantages over their yellow counterparts.